Teddy Sheringham was a Champions League winner with Manchester United and helped England reach the semi-finals of Euro 96 on home soil.
In the build-up to the all-English final between Tottenham and Liverpool, BetStars News spoke to the former striker to get his views on the Madrid final as well as United and West Ham, plus England's prospects at the upcoming Nations League finals.
Champions League final
Do Liverpool start as clear favourites for you?
I suppose they do, in the public's eye. They've beaten Spurs twice in the league this year, and obviously finished with a lot more points than them, so yes, I think they do.
For me, I see two very evenly-matched teams, who are both very powerful going forwards. You would have to say that Liverpool are a little bit more solid in defence than Tottenham. That would be their one advantage for me, but when you have the firepower that both teams have, it's all about who strikes gold on the night.
Do you think there's more pressure on Liverpool, given you think they're the favourites?
Yes, I think there is. The way in which Tottenham has made it to the UEFA Champions League final has been a proper adventure. It looked like they were well and truly down and out of different ties along the way, even in the early rounds when they just made it through. Having done so well in the league this season, the pressure is definitely on Liverpool.
Will the scars of last year's Champions League final affect Liverpool on the night?
No, I think that experience makes you stronger. I think back to when Sir Alex Ferguson used to say to us: "When you get to a cup final, you want to win it, because if you don't, it becomes a very bad day."
Whatever the cup final is, you just have to win it. Simple as that. Liverpool has experienced what it's like to lose and they'll be digging deep to make sure it doesn't happen again.
Could the disappointment of missing out on the Premier League title affect Liverpool?
I think so yes, but perhaps in a positive way. It makes you stronger, for sure. When top footballers look back on their careers, it's amazing how many say: "We've won that trophy, this title, but what about when we lost that." That kind of experience definitely makes you stronger in the long run.
Ajax comeback aside, how much of a concern is Spurs' recent form going into the Champions League final?
I wouldn't worry too much about form if I was Tottenham. I love the fact they keep digging deep and respond to the next challenge put in front of them. Your team always has to mirror how the manager portrays himself and, to me, Mauricio Pochettino is a flamboyant fighter. That's exactly what his team is.
They dig deep when they have to. They have that brilliant never-say-die attitude, with that Argentinian spirit instilled in them. They've got that flair to their game as well, which Pochettino always wants from his players. I think that makes for a really exciting UEFA Champions League final.
Who is going to be the key player for Spurs in Madrid?
After his semi-final heroics, you have to say it's Lucas Moura. They were losing 2-0 on the night, and 3-0 overall in the tie, and then you see the desire he showed when he scored the winner for Tottenham. The ball got played in first time from Rose on the half-way line to Dele Alli, and once Moura got the ball, he was simply brilliant. The power that he ran with. The desire and belief that he had to get something out of the attack. To have the coolness to finish the way he did, it was simply unbelievable.
🇧🇷 Lucas Moura ⚽️⚽️⚽️

⚪️ @LucasMoura7 👏#UCLfinal | @SpursOfficial pic.twitter.com/raEwSwImPT

— UEFA Champions League (@ChampionsLeague) May 15, 2019
They've got Son Heung-min as well, and they're hoping Harry Kane will be fit enough to come back in. Deli Alli and Christian Eriksen will also both play, so they've got real firepower across that front line. Having said that, I still fancy Moura to be the danger man if he can start the game how he finished the last one.
Memories of the 1999 Champions League final
What does a player who scores in the Champions League final experience?
Even when I came on as a substitute, we still hadn't really turned the game round. Bayern Munich could have gone two, three, or even four-nil up if they had scored a second goal. There was a sense of relief amongst the players that we were still in the game, really.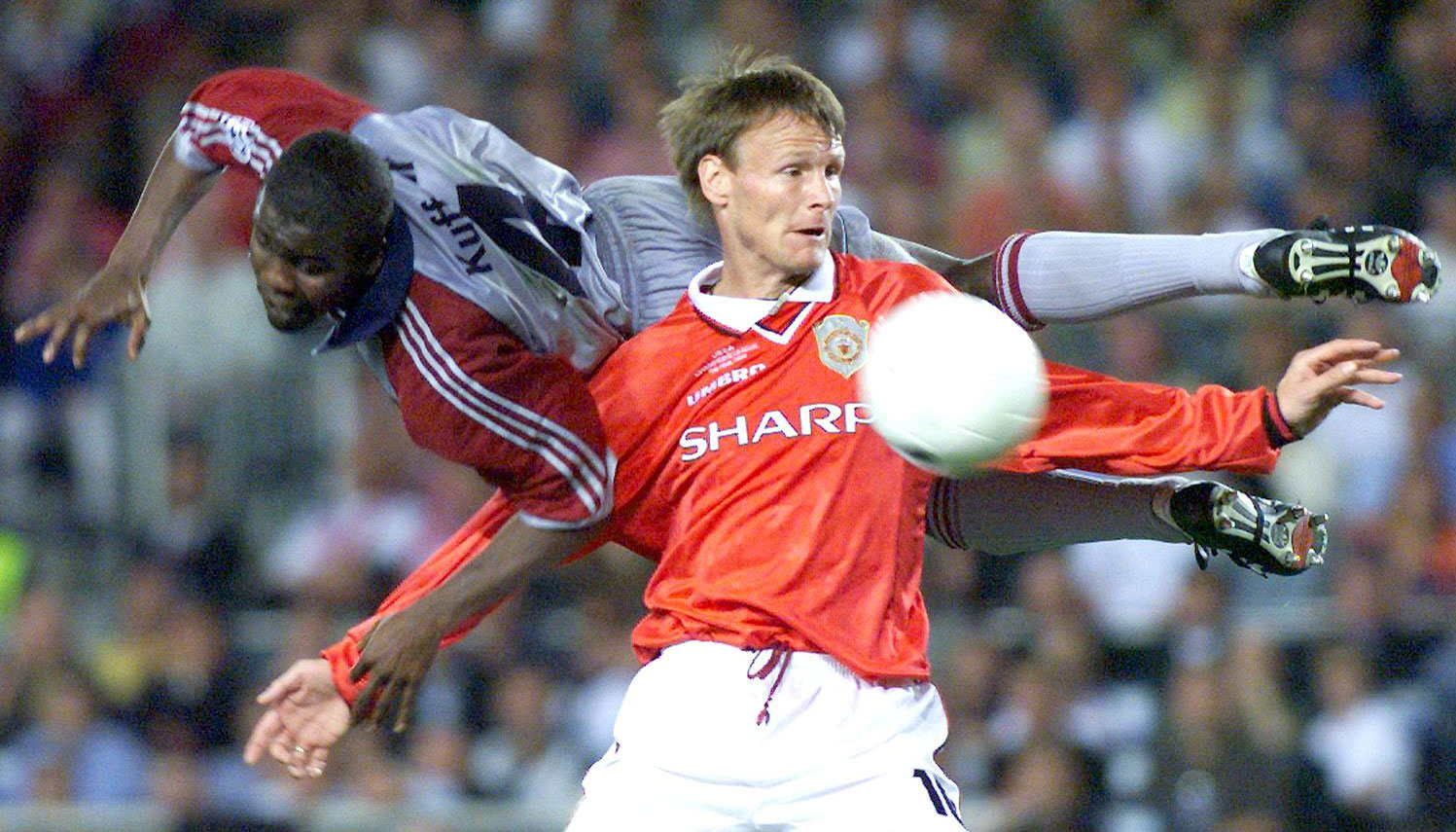 We thought we had taken the game to extra time after my goal. The game had just gone into injury time, so for me to score in that time you think: "Yes! We've got half an hour to put things right now." Little did we know that we'd have a chance to put the nail in the coffin with Ole's goal in the dying embers of the game.
Feature match previews
If you're interested in tips on the European finals, check out our in-depth previews below:
Ole Gunnar Solskjær's reign at Manchester United so far
Has Ole been a success in the role so far?
Obviously, he was fantastic when he first went in. He made a real change and created a real buzz about the place, where everyone seemed happy. He's got a really tough job on his hands though. I'd like to think that any signings coming in this summer are his signings. Players that he wants to bring in to the club, because there was talk that Jose Mourinho wanted to buy two centre-halves and someone above him said: "No, they are not fit to be Manchester United players."
Who has got the credentials to tell the manager that? If you've picked a football manager based on his football knowledge and abilities, you want him to have full say on who he wants to come in to the club. If Ole doesn't get the money to spend on the players he wants, they could be the best players in the world, but if they don't fit in with the philosophy and ethos he is trying to create, then it could be tough for him.
Have Manchester United made a mistake by giving Ole the permanent role so quickly?
No, not at all. With the feel-good factor he created at the beginning, everyone was in the same boat saying: "You've got to give the job permanently to Ole." I'm not saying he's making a rod for his own back, but when he's telling players that they are going to be gotten rid of, he needs to remember these players are on big contracts.
I have been in football clubs where players have been on big contracts and haven't been in the manager's plans and were being pushed out of the club. People were on big money in my playing career, but nothing compared to the levels we are seeing now. I saw players in my day go to the manager and say: "Pay me up and I'll go." That's how ruthless footballers can be.
The whole football world is ruthless. If you go in to a club and they don't want you, and you've signed a long-term contract, the club should honour it – that's one way to look at it. On the other hand, if you have been performing well and you think you should be earning more money, the club can easily come back and say: "You've signed a contract. You should be happy with that." That's really how it should be for me.
So, if there are Manchester United players who have signed long-term contracts, and Ole has come in to the club and wants to have a clearout, you can see how some players could just sit smoking cigars in the corner of the dressing room. It will be interesting to see who comes and who goes at Manchester United. There are obviously problems there.
West Ham
How do you think Declan Rice has done alongside Mark Noble at West Ham?
Really, really well. I spoke to Mark and he said that he's got a chance to go right to the top of the game. He covers the ground better than Mark. Straight away he catches the eye. Whether his use of the football is as good as Mark, maybe not, but he's got plenty of time to learn all that. At 20 years old, he looks like a fantastic talent. I really like the look of him.
Are you happy with Marko Arnautović's contribution this season? What does Arnautović need to do to kick on to the next level?
I don't really know, to be honest. He has been moved to centre-forward, but he is 30 years old now. I don't think you can suddenly, at that age, think to yourself "I'm a centre-forward now". It doesn't work like that, for me. You have to learn your position.
Arnie finishing the season on 🔥 pic.twitter.com/P5tPVYeO5G

— West Ham United (@WestHamUtd) May 15, 2019
David Moyes put him up front a couple of seasons ago and now suddenly he is a centre-forward. I think you need to be scoring 15 goals a season to be a real top-class centre-forward in the Premier League. I think he is a winger or a number 10, and is a very good player, but he is not a number nine who you can pin all your hopes on.
Transfer speculation
Would you like to see Manchester United break the bank for Jadon Sancho?
They've brought in a lot of big-money players previously, but are not the finished article for me. You look at Sanchez. Years ago, when you bought a player, you looked at their credentials, their character, the way they were around the dressing room. You'd probably watch a player for eight months to a year before you bought them.
Now it seems like, "oh, Arsenal doesn't want him, let's sign him". Little did you know he's playing for Arsenal and throwing his arms up in the air and criticising all his teammates. If you see someone talking badly to his loved ones – in this case to his teammates – he's going to do that when he moves on to his next club. That's just the way he is. I didn't like that.
Manchester United have been linked with Gareth Bale. Do you see him as a player fitting in at United?
Zidane has come in and has said in so many words: "I want to get rid of Gareth Bale." If the manager doesn't bring him on as one his three substitutes when Real Madrid are losing, he's basically saying "I want Gareth Bale to go". Gareth Bale will be saying what a lot of the Manchester United players will say this season, with a cigar in his mouth sitting in the corner of the dressing room: "Well, give me my money and I'll go then, otherwise I'm not going anywhere because I signed a long-term contract."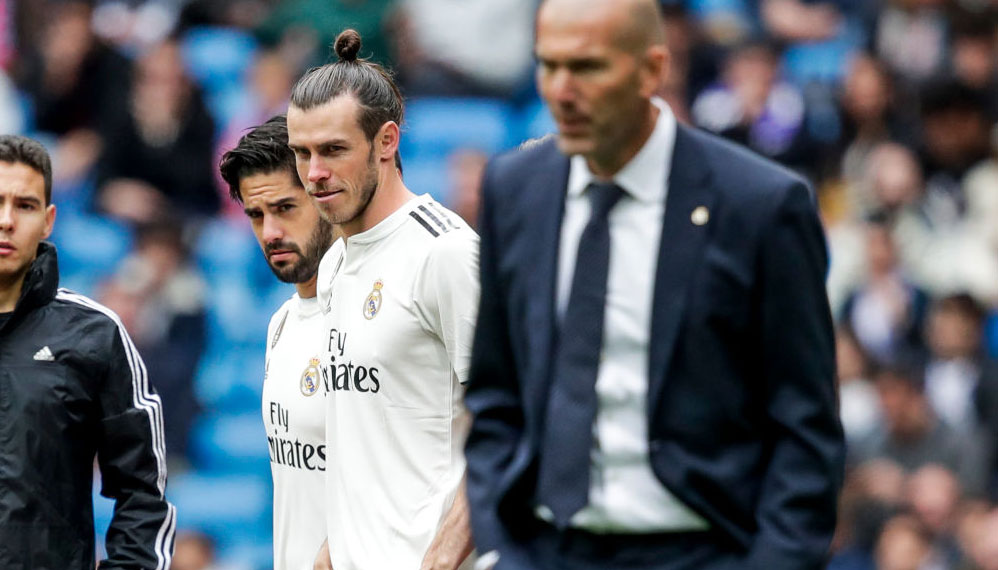 I don't think it is a war that Gareth Bale is going to win. If I came in to contact with Gareth Bale and had to give him some advice, I would say: "Get yourself out of there. Don't worry about the £30 million that you're meant to be earning over the next two years. You will enjoy your life a lot more if you get out of Real Madrid and play football for a club that you want to play for and that's going to love you."
I think he would be a good acquisition for any of the top clubs in England and I think they will all be after him because he's a game-changer.
England
How do you think England will do in the Nations League finals?
There's no reason they can't do it. These are really exciting times for Gareth and his young squad. Every time they go out on the pitch, they seem to excite all the England fans that are watching. Gareth has brought in a very certain way of playing and I love watching them play. They're flying out to the UEFA Nations League finals with the shackles off, and that's exactly how it should be. I think it is only exciting times ahead for this England team.
How far do you think this young England team can go in the next Euros and World Cup?
If you get to the latter stages at UEFA Euro 2020 and you are playing at Wembley, it is a great advantage. I think they are more than capable of getting to the last four. If England still find themselves in the competition in the semi-finals or final, the home advantage would be massive for us.
Where does that game against Holland in Euro 1996 rank in your career for England?
It has got to be the top ever, really. People didn't really watch the European Cup when I was a kid growing up, because that wasn't on the TV. Playing for England though, the games were always on TV. I was playing for England, at Wembley, in a major competition, against the top team, with the way we played on the night, the fact I scored two goals, and being named Man of the Match – it doesn't get much bigger than that in your career, not for me.
I was playing at my peak, as well. I was 30 at the time. I understood my game completely by then. I had received lots of stick over the years, about not being quick enough, or that "he shouldn't be playing for this club, or that club". So, by time I was 30, and playing in that England set-up, I felt really comfortable. What a great night it was.
80+ Minute Goal Insurance – Free Bet up to £/$/€20 if a goal scored after 80 minutes turns a winning bet into a loser. Applies to Premier League, Champions League & Europa League Match Result bets only. Min odds: 1/2 (1.50). Terms apply.